5 Favorite Retreat Icebreakers for Women
These icebreakers for women can be used at women's retreats and bible study too. They're a great way to… break the ice… ba dum bum.. sorry. 🙂
In all seriousness (although the icebreakers aren't even close to serious), every group gathering needs at least one icebreaker to relax the women and get them talking.
Related Post: Deep Icebreaker Questions
Icebreakers for women can help those who don't know each other become a little closer also. And they're always good for a laugh or two.
If you do want serious icebreaker questions which are good for groups who know each other well, be sure to read the post, Deep Icebreaker Questions.
In this post, however, we will be talking about the fun and sometimes silly icebreakers that'll make everyone laugh.
When you laugh together first, deeper connections are made.
Then, as serious topics ensue, everyone opens up their hearts a little wider to let others in to know them, their hopes and dreams, their fears.
These things make a women's retreat touch each person in meaningful, lasting ways.
Popular Icebreakers for Women
These five icebreakers have been the most popular at our women's retreats. I gathered them here in this post for you so you'll have an easy place to find them.
Each link opens in a new tab so you won't lose your place here.
And, every icebreaker that needs printed scriptures or other information comes with free printables if you want them.
The most hysterical and meaningful icebreaker we've ever done! Everyone will be jumping around stomping on balloons trying to burst each others bubbles but on the inside of the balloon a surprise and blessing will be found!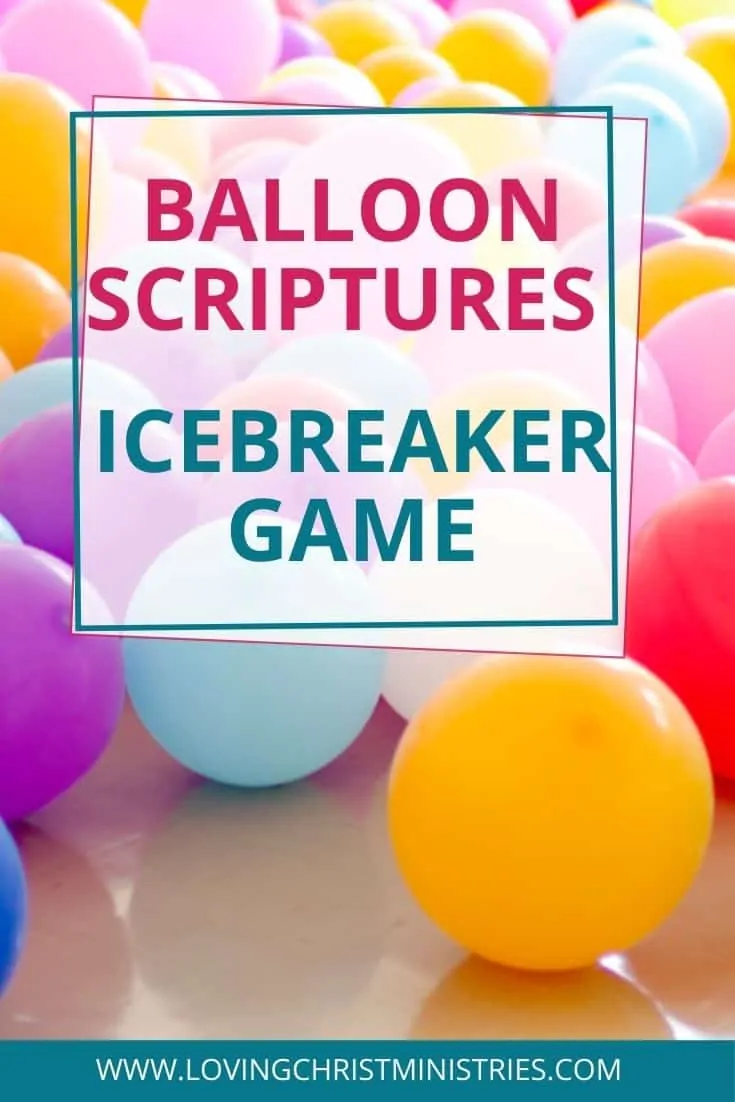 This icebreaker for women allows everyone to move around and have fun conversation with one another.
Based on topics, ladies move to different corners of the rooms based on what they relate to most. Each movement puts them with a new group of women, and subtopic questions generate discussion among everyone. It's tons of fun and keeps people talking.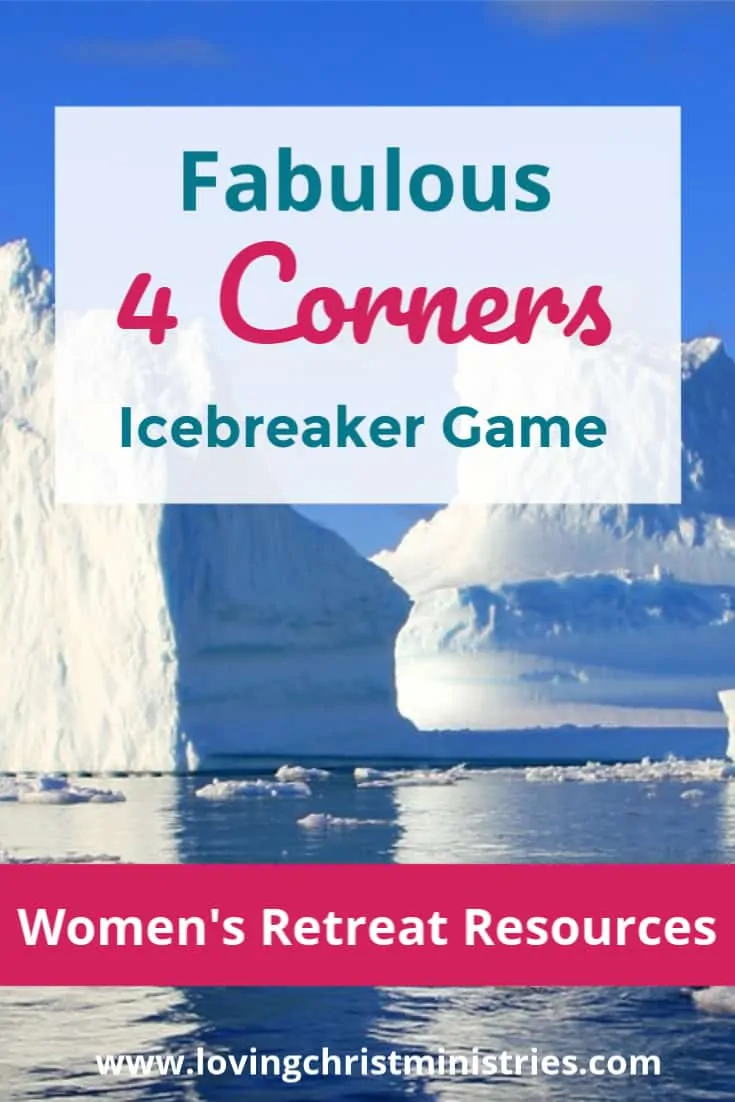 Learn about others' priorities in this silly icebreaker that asks you to determine a limited number of items you'd take if you were marooned on a deserted island.
It's interesting to see what's important to others compared to what you think might be important.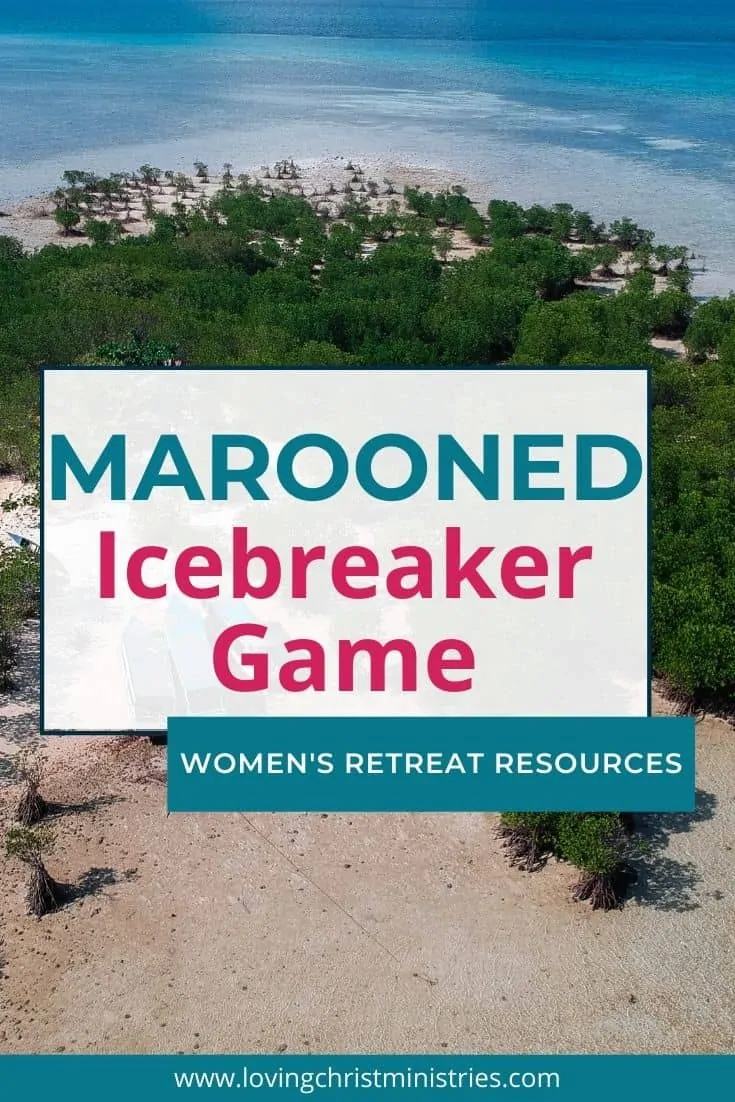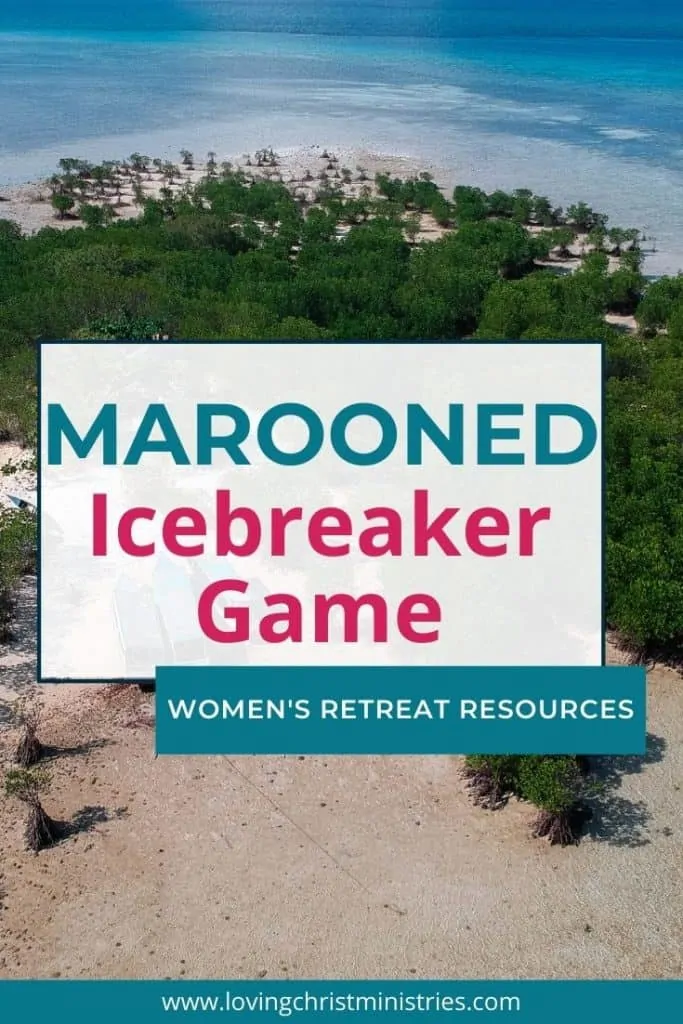 This sweet icebreaker gives the ladies a chance to share specific information about themselves.
Shared information comes from whichever color candy each lady chooses ahead of time.
They can choose one piece or several and share information accordingly. And, they can eat the candy afterwards. Yea!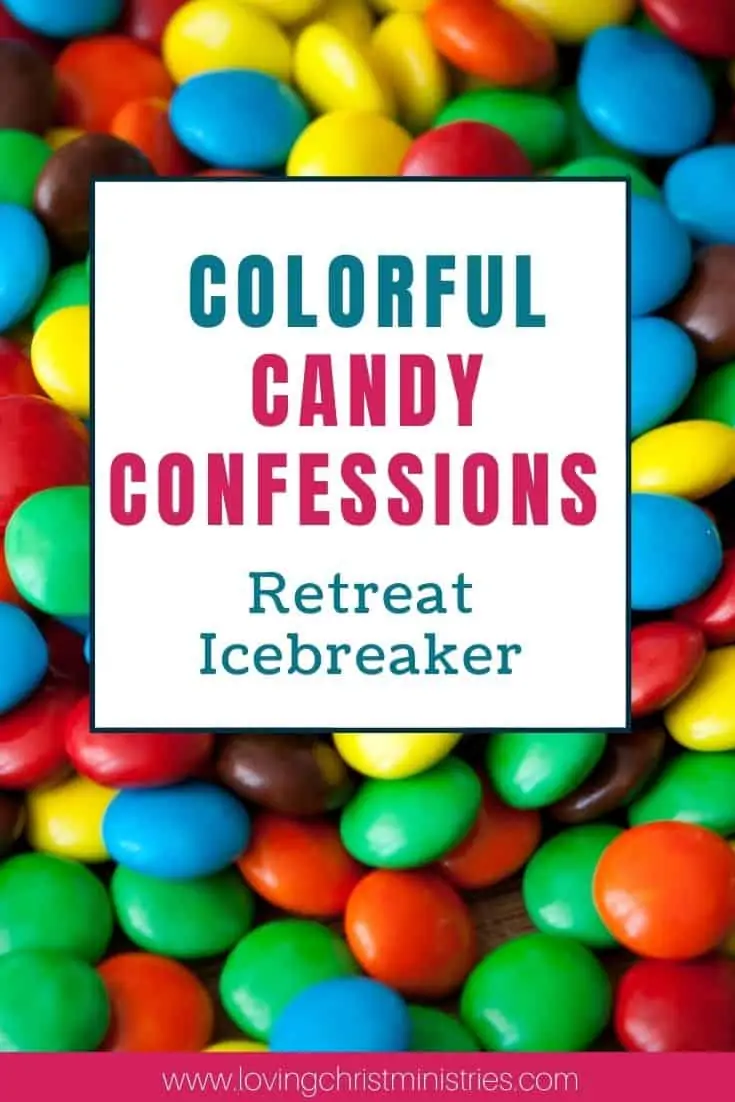 One of our simplest but most popular icebreakers designed to get the ladies up and moving around to learn more about each other.
Simply use our list of 20 questions or create your own. The Get to Know You icebreaker for women generates discussion, laughter, and connection!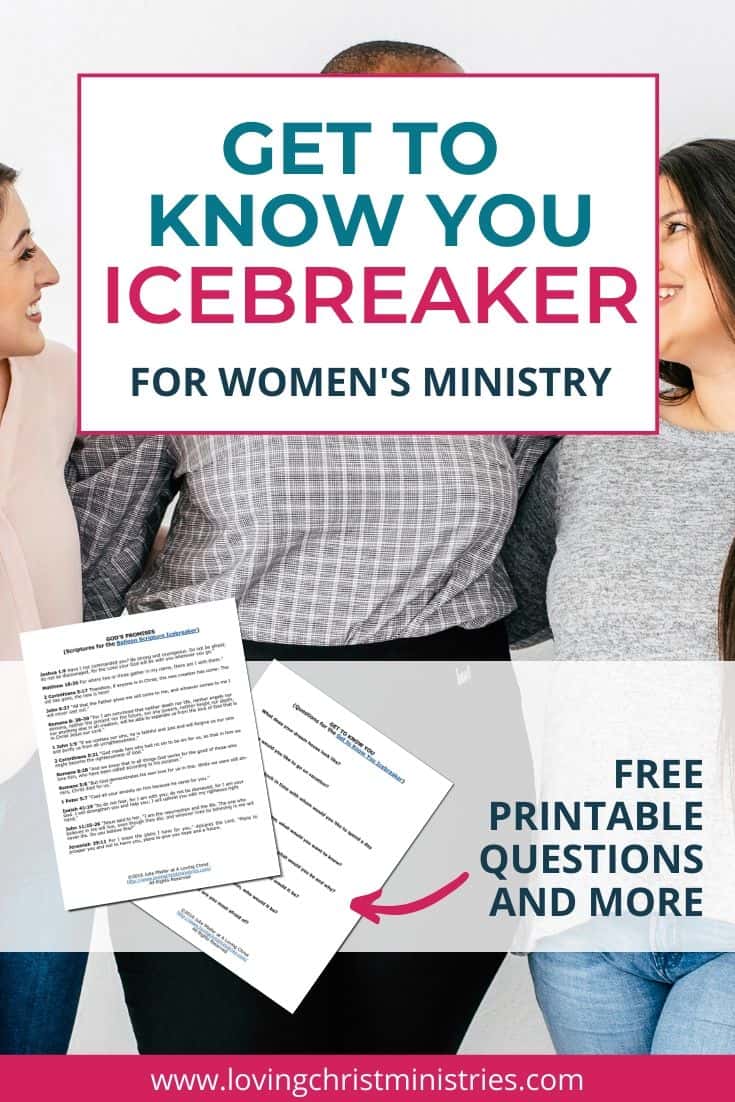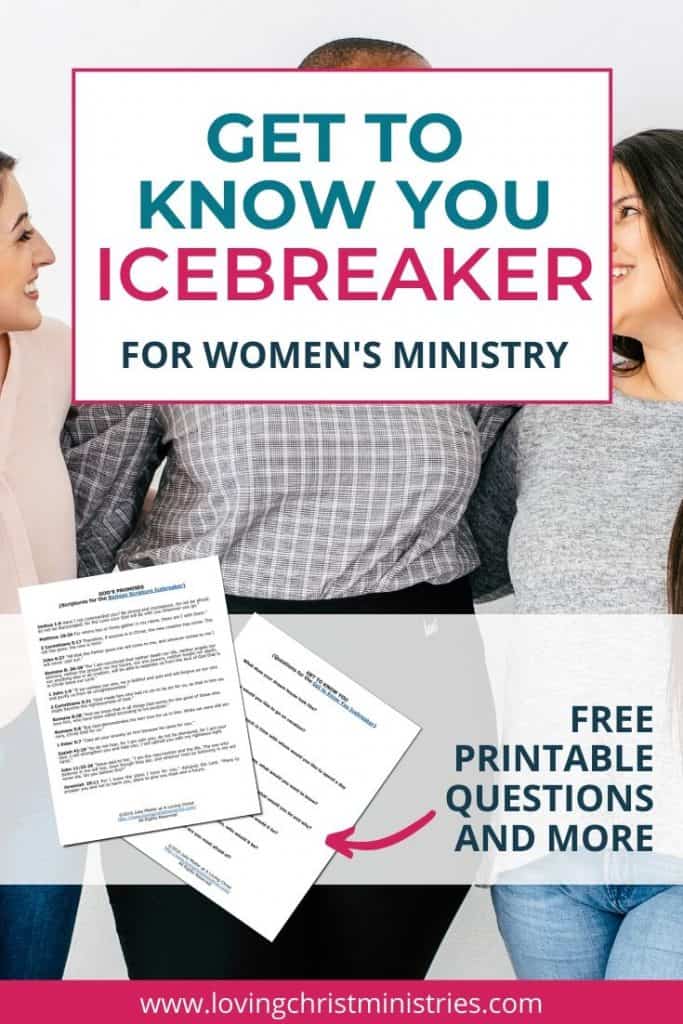 Share your pictures of your retreat icebreakers!
I would love, love, love for you to share pictures with me if you use any of these icebreakers at your retreats. I can't wait to hear all about them!
Favorite Icebreakers for Women
Try out one or more of these favorite icebreakers for women. They are the ones that get requested over and over. Sure to create laughter, conversations, and strong bonds!!