Find our most popular Christian women's retreat crafts here. They're all so much fun to do especially with a great group of friends!
Throughout the last several years, Loving Christ Ministries has organized and led several women's retreats.
At each, I try to plan a variety of hands-on activities in order to provide an opportunity for the women to work together for a common goal in a small group setting and have something tangible to take away.
It's my prayer that as the ladies glance at their takeaway throughout their busy days, a thought or memory of the retreat will remind them of the love God has for them.
Over time, I've learned which retreat crafts work best. The ladies definitely have their favorites! With every retreat, I try to include new activities but also offer some repeats of the most commonly requested ones.
There never seems to be enough time to do all we want to do. I guess that means we need to hold more retreats!
Here are the retreat crafts and activities most commonly requested at Loving Christ retreats (you can click on each one for directions and needed supplies):
We've also had cake decorating sessions and painting on canvas lessons. Another more complex 'craft' we've done is coating our faces with Vaseline and then layering plaster gauze on for our plaster gauze masks, and another time we did a similar activity except that we made plaster gauze hands.
I'm always looking for new ideas for fun, frugal, meaningful retreat crafts. Here are a few we plan to try from other websites:
DIY Sharpie Mugs from Living Well, Spending Less
Washer Jewelry and Marble Magnets from Women's Ministry Toolbox
Paper Clip Angel from The Crafty Mummy
Friendship in a Jar from Alison Zeller
DIY Message Stones from Intimate Weddings
I don't consider myself a crafty person, but I always love to create something with faith friends. Crafts are a great way to bring everyone together and encourage them. Plus, they get a great takeaway. I'd love to know what retreat crafts you've offered at your retreats. Please comment below and let me know!
Want to remember this? Post Most Popular Retreat Crafts to your favorite Pinterest board!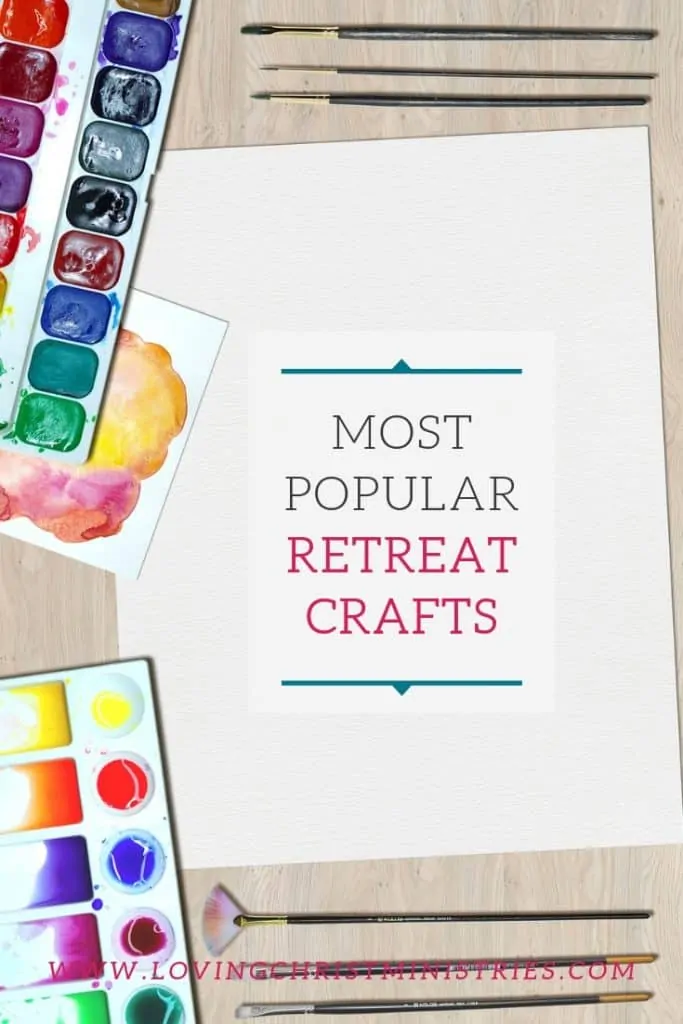 Subscribe and Get Printable Scriptures, Questions, and Other Resources for Retreat Icebreakers
Subscribe to the newsletter for regular retreat planning tips plus get these handy lists for your women's retreat icebreakers!
You can unsubscribe at any time.