How I Became Thankful in Grief
Philippians 3:13 My friends, I don't feel that I have already arrived. But I forget what is behind, and I struggle for what is ahead.
When my dear friend died, the time involved grieving, losing faith, learning trust, and finally believing God's promises took forever.
No kidding.
No quick answer came for me.
It took years of crying, searching, longing, studying, praying, volunteering, pleading.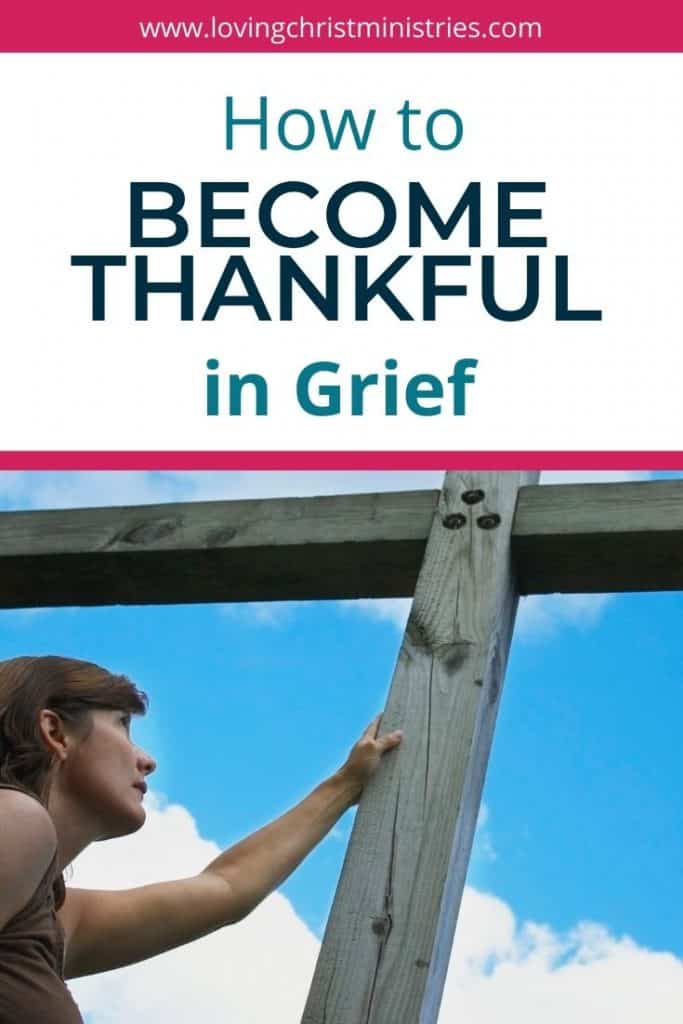 Early on, I wanted a precise timeframe for grieving. I needed someone to tell me just exactly how long I would have to hurt so much. I asked another friend, Judy, for the answer.
"Julie," she told me, "there's no specific time limit. I wish I could tell you exactly, but I can't. For me, the worst of the pain subsided in about two years."
Two years. That sounded like forever. Even though Judy could not be specific, I latched on to that 'two' number. In two years, everything would be back to normal. Whatever normal was.
The two years passed, and I kept struggling through a mixture of things – grief (although I am pleased to say the physical pain had subsided), faith, purpose.
Finally, I had to accept the fact that I could not control the timeframe. I had to relinquish every bit of control to God and try each day to learn something new, feel something new, and remember that I knew life was about living in His love.
I had to intentionally work to put that knowledge into practice.
I carried my bible everywhere with me and literally clung to scripture. When I couldn't carry my bible, I carried a worn sheet of notebook paper on which I'd written the seven scriptures that gave me the most comfort.
Grief has no end, but we can learn each moment to grow, appreciate, and move forward. I am a work in progress trying to know Jesus more every day, to nurture and grow my relationship with Him, and to make a conscious effort each moment to allow Him to live through me.
I learned I should not try to find myself but rather I should create myself in Christ; I strive to do that every day. Every moment, actually.
Otherwise, I find the world gets in the way and causes me to forget the things I know.
I loved my friend; he was my confidante, my spiritual adviser, my levity in serious times, my happiness.
I'm thankful for all he tried to teach me, thankful that he taught me that I am worthy of being loved, thankful for his life, his music, his humor, his compassion.
I love and am thankful for Jesus even more because I realize now He worked through my friend to teach me those things. It took me a very long time to understand, but every time I need it most, I remember.
In the midst of my continuous grief journey, my relationships have become fuller – with my husband, my kids, my parents and family and friends.
I understand and appreciate we are all in different places along the path of our relationship with Christ.
We are each our own person, and my job is not to change someone else but to love them and accept them and let Christ shine through me.
I want everyone to see how Christ changed me and to help them know He will do the same for them.
Now that I understand, I am thrilled with the idea of all the possibilities open to us, me and Jesus.
Think what we can do together.
I'm so grateful, so humbled, so amazed. He is waiting for us all to love Him, believe in Him, trust Him, and allow Him to live through us.
Think what all of us can do when we create ourselves in Christ. Just think. Thank. Live. In Him.
Hebrews 11:1 Faith makes us sure of what we hope for and gives us proof of what we cannot see.
Being thankful in grief is never easy, but you aren't alone. Here are more posts on grief and grieving:
7 Scriptures to Help Survive Grief
7 More Scriptures to Help When You're Grieving
5 Ways to Help Someone Grieving
Want to remember this? Save How I Became Thankful in Grief to your favorite Pinterest board!